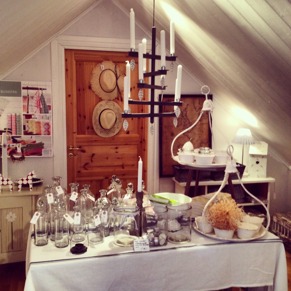 The shop covers two floors and offers our own and others' handicraft, as well as interior decoration from known brands such as Serholt, Affari, Nyblom & Kollen and Näsgränsgården. The shop changes throughout the seasons and e.g. during Easter and Christmas. A perfect place to browse around and a peaceful environment to relax.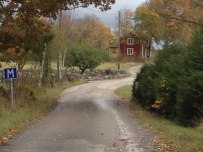 We are surrounded by fantastic countryside, with small villages and winding roads.
The nearby forest has lovely walking paths.
For those interested in wildlife and birds, there is a recently built bird watching tower just 1 km away.
There is accommodation at Grimsnäs Herrgård and Ödevatas Fiskecamp.
Links to these can be found on the Contact page.